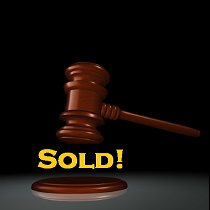 Welcome to Southern Auction Co.
Only at auction can you sell.... Real Estate, Vehicles, Equipment, Furniture, Antiques, Tools and every other asset in one day for fair market value. Auctions are our full time passion, our services are just a call away
Our professional services include several auctions over the years from Minnesota, South and North Dakota, Iowa, Missouri, Alabama and Oklahoma, We have serviced stockyards for cattle and horse sales. We have the professional ability to obtain licensing in all 50 states, We can and will co-op any sale with any licensed professional.
We are licensed Texas Auctioneers, Licensed Oklahoma Auctioneers, Licensed Alabama Auctioneers, Licensed Real Estate Sales And Auctions. We are fully Licensed, Bonded and Insured.
Recent Auctions
Wapanucka, Oklahoma

Our Wapanucka Oklahoma sale Registered 410 buyers. Some highlights of the sale. The John Deere 5103 sold for $12,575, The John Deere 310 Backhoe sold for $21,250, The Guns Ranged from $50 to $785. Tools and equipment proved to hold their market Values.

Boswell Oklahoma

Our Boswell Oklahoma Sale registered 538 buyers, The JD 6400 Brought $30,050 ... The 04 Dodge Ram brought $24,000 ... the 2001 Ford Excursion sold for $11,750 ... A Gooseneck trailer with tandem axles and duals 24' bed Brought $3125.

Real Estate Closing

Our most recent closing was the sale of 76 Acres, the final result ended up a little over $1500 per acre .. in 2008 the best offer was $90K .. this sale produced the seller $115K

We Proudly Support Hay Buddy Systems.. CLICK HERE For More Information