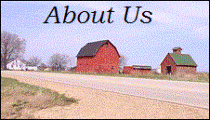 About Southern Auction Co.
Southern Auction Co has been providing professional services in the field of Real Estate Sales and Auctions for more than two decades. As Professional Auctioneers, Appraisers and Liquidators we specialize in Farm and Ranch sales of Real Estate and Equipment.
Our sales team consist of Real Estate Brokers, Real Estate Auctioneers, Real Estate Attorneys, Certified Farm and Ranch Equipment Auctioneers, Certified Personal Property Auctioneers. Our vast knowledge of Auction Marketing combined with the competion of open public bidding will result in your property, real or personal, bringing the maximum market value available.